Start selling your products online with
your own easy-to-use ecommerce website!
Our ecommerce websites are the perfect solution for retailers, wholesalers, ebay sellers and anyone who wants to sell their products and services on the Internet.
There has never been a better time to start an online business...
Australians are more connected than ever before. We're using mobile phones, tablets, computers and TVs to access the Internet and shop online. Over 80% of Australians have made a purchase online in the last 6 months and over 50% of websites are now accessed on mobile phones (acma.gov.au). Having a successful website is critical for every business in Australia.
For over 12 years, we've been helping Australian businesses take advantage of the growth in ecommerce. We integrate professional shopping cart software with responsive web design, search engine optimisation, email marketing and social media plugins, to provide you with a complete marketing system that's designed to get more customers for your business.
All the technical stuff is taken care of, so all you have to do is add your products and information. Everything on your website is customised for you and can be updated anytime through the easy-to-use admin area. We're highly focused on results for our clients and we provide you with help every step of the way.
Features
All the features you need to run a successful online store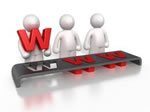 Customised Web Design
The package includes free customisation of your store including adding your logo, images and colours. Updating the design of your site is easy with over a dozen pre-made layouts that can easily be customised for your business.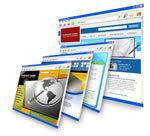 Reliable Ecommerce Software
Using the most advanced open source ecommerce software on the Internet, your website will have superior reliability and performance guaranteed.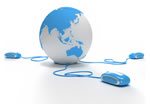 Easy-to-use Content Management System
Update all the content on your website yourself. Adding products, categories and images is and easy. The secure admin area of your site allows you to check orders, view statistics and more.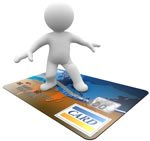 Multiple Payment Methods
Accept secure online payments through PayPal, Stripe, ZipPay and many more. All the payment gateways are setup for you free!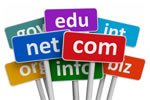 FREE Domain name ($49 value)
This package comes with a free '.com.au' domain name registered for 2 years, or you can use a domain you already own.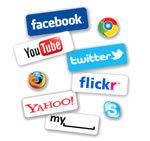 Social Media Icons
Built in buttons for Facebook, Instagram, Twitter, Pinterest and Google+. The free social media plugin also allows your customers to login faster with their social media accounts.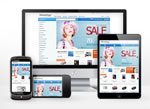 Mobile Friendly
More and more people are accessing the Internet on their mobile phones and tablets. Your website is built using the latest responsive design technology so it looks good on any size screen.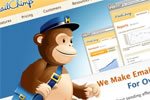 Newsletter System
With a built in newsletter system and the ability to integrate with the free mailchimp system, you can dramatically increase sales using email marketing.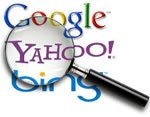 Search Engine Optimised
Search engine friendly pages, structured data and google rich snippets allow your page to get indexed faster and get a better search eninge ranking.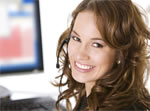 Ongoing Support
Support for your ecommerce website is provided for you every step of the way. Contact our expert Australian staff any time and we'll answer your questions right away.
Frequently Asked Questions
Portfolio
Take a look at a few recent websites we've built