How to Set Up Email Accounts Using Microsoft Outlook
Open microsoft outlook and choose 'email accounts' from the 'tools' menu.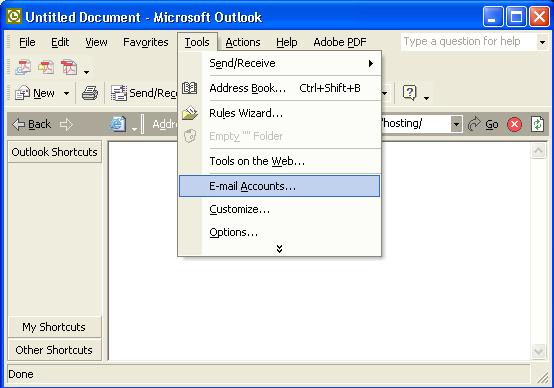 Choose 'add a new email account' and click 'next'.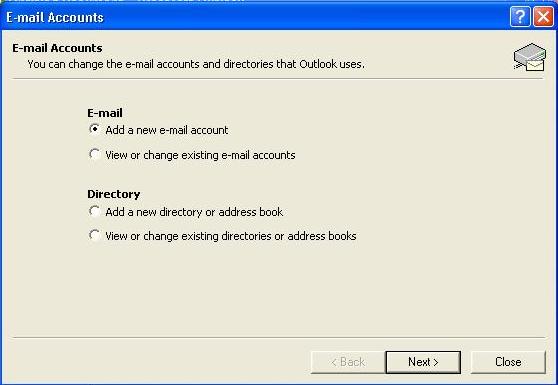 Select 'POP3' as the server type.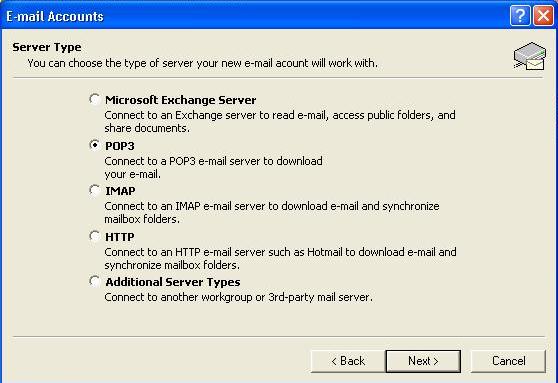 Fill out your details as shown below:
Click 'more settings'.
Go to the 'outgoing server' tab and tick the box that says, 'my server requires authentication'.
Click the 'advanced' tab and set the outgoing port number to 26.
Click 'ok'.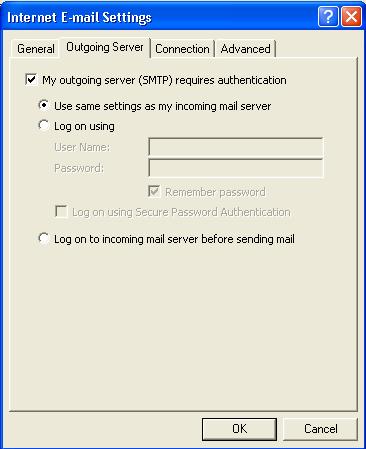 Click 'next' and you will have successfully set up your account.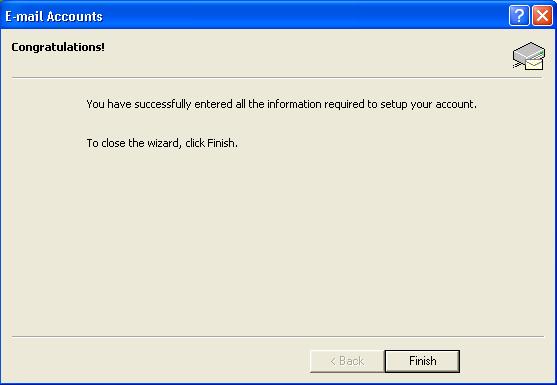 Note: If you have trouble sending email, you may have to use the outgoing mail server (smtp) of your Internet Service Provider. If you use your ISP's outgoing mail server, you need to uncheck the box that says 'My outgoing server (smtp) requires authentication'.