1, Sign up for a free mailchimp account at: http://www.mailchimp.com
2. Login to your account and click 'create a list'.
3. Fill in the 'list details' and click 'save'.
4. After creating your list, click 'signup forms'
5. Click the 'naked' tab.
5. Scoll down to the 'copy/paste onto your site' section.
6. Copy and save the following details from the mailing list code:
'Mailchimp newsletter ID', 'Mailchimp U value', 'Mailchimp newsletter URL'.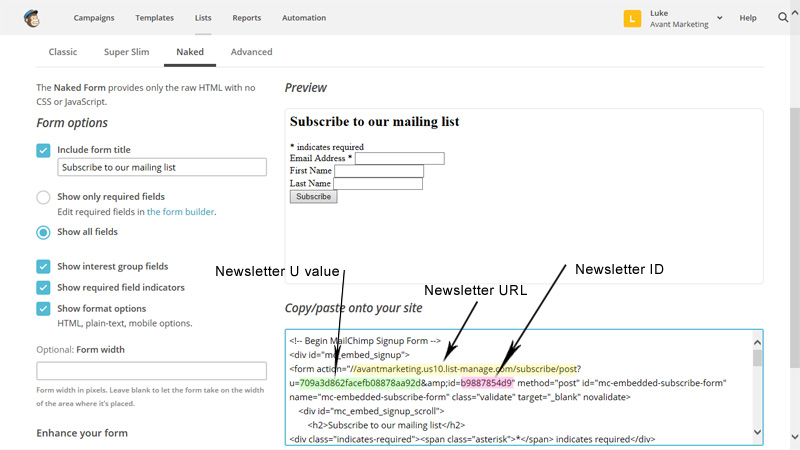 7. Next, copy and save your 'Mailchimp API Key' from here:
https://admin.mailchimp.com/account/api-key-popup
8. Now login to your website, go to the 'tools' menu and choose 'theme and menu builder'.
9. Click 'footer options'.
10. Scroll down to 'Mailchimp Subscribe' and enter the details.
11. Scroll up to the top of the page and click 'save changes'.
Now people can sign up for your newsletter and you can send newsletters through Mailchimp.